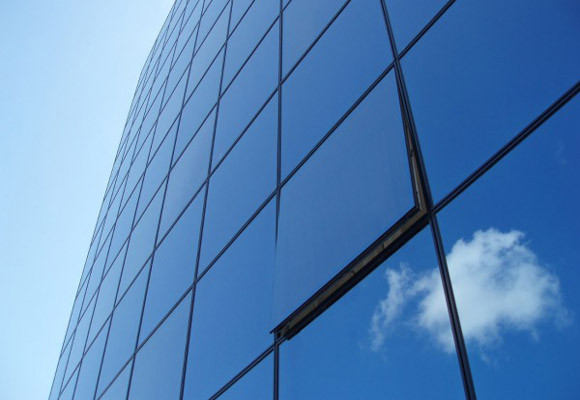 Curtain wall Systems is a method that has been around for a long time. It is the method by which a skin of steel and glass is constructed and creates the outer skin of huge buildings and skyscrapers. These outer skins are attached to the building much the same way as a curtain that hangs on the wall. Curtain wall construction has been around since the early 1900's. We will take a look at some of the earlier examples of curtain wall construction to see how this innovative design in architecture begin. There have also been huge strides made in curtain wall construction brooklyn today when it comes to materials used as well as energy saving considerations.
Early Examples of Curtain Wall Construction
The Hallidie Building located in San Francisco opened in 1918. It is one of the earliest examples of this type of construction. This is a concrete and steel seven story building that was designed by architect Willis Polk. Another great example of early curtain wall construction is the Higgins Armory Museum that was built in 1929-1930. This building was a great step in the structural technique of curtain wall construction. There are many examples of building like these all through modern history. Not only were the great innovations in construction of buildings of this type but it saved time and building with curtain wall new york construction became taller as well as bigger.
Modern Techniques in Curtain Wall Construction Brooklyn
With the development of newer and lighter materials such as aluminum curtain wall construction brooklyn became much easier and also newer techniques have been developed to make curtain walls much more energy efficient. With buildings being constructed with modern techniques using concrete and steel these building are able to be constructed higher and higher. The first step of curtain wall construction brooklyn will not happen until the building structure is erected and completed. After the steel and concrete structure is erected then the steel brackets that will accept the glass will be attached to the frame. After all of the frame is attached then the window panels are installed.
Types of Window Panels
There are several types of window panels are installed. Most of the glass that is used today has been developed with more strength to help the panels to be more structurally sound. Also these window panels are also energy efficient panels that consist of insulated window panels. The tint in the window panels also help to cut down on sunlight to keep the building cooler.
Gasket Materials
Another important factor a curtain wall construction brooklyn is the type of gasket and gusset material that is found in each panel to help accept and seal the window. The gasket materials of today are made of very efficient materials that will keep from getting hard and brittle after only a few years. The longer these materials last the less maintenance cost you will have saving you money.
The next time you visit the city take a look around you to see how many building you will see that is constructed with the commercial curtain wall technique. You may perhaps live in an apartment building or condo that is constructed with this great technique.
For more information about curtain wall construction brooklyn contact your local contractor, SkyWindowsNJ.com that also provide window installation brooklyn ny, storefront glass installation brooklyn.