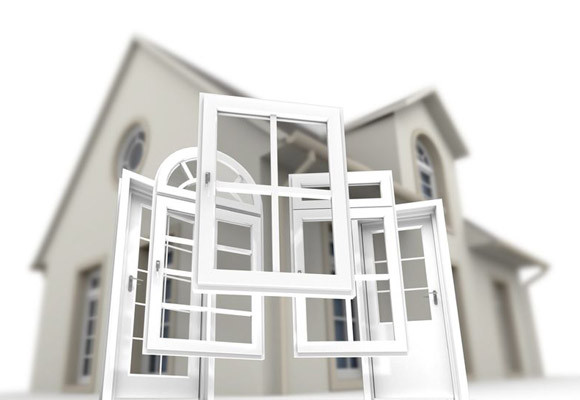 There is a service that is provided by a lot of local companies in the areas we live that can provide us with different types of windows and doors. These companies can fill almost any need that we have when we do get into different situations that require custom windows or doors. During remodeling as well as new construction we often will come across times when we will need to have a window or door made to a specific size.
Custom Windows in Restoration Projects
Some construction projects include the preservation of older homes and buildings to keep our culture and history alive. It is times like these when we can call someone to customize and retrofit the items we need in these very important restoration projects. Retrofit doors and custom windows have benefits we can take advantage of that will help us with any construction problem as well as helping us to save money.
Custom Fit Windows for Non-Standard Sizes
During the many types of construction we do we run across openings that are not a normal and standard size. In a lot of newer construction we would make our rough opening the size we need to accommodate standard window sizes that can be ordered ahead of time from the various factories. This is not always the case. There are situations where a window or door will need to be located in a certain spot that may call for a special size that is not standard. This is where a custom window or doors can be made to fit the needs we have. If you are restoring an older home and need to replace the windows you will find that all of the windows are not the same size as well as the rough openings do not allow for standard window. This is where custom windows will save you a lot of construction headaches as well as time and money.
Energy Efficient Custom Windows and Doors
Not only can custom windows be made from any material you desire such as vinyl, aluminum, and wood they can be fit with energy efficient double insulated window panels that will help your project become more energy efficient saving you money. Custom windows and doors installations will also be performed with airtight materials as well as techniques such as caulking and chinking that we give you an airtight as well as watertight seal that will help you to cut energy cost. The replacement windows can also be constructed to match any type of construction to keep your project as close to the original without sacrificing the typical theme you are working with.
Seek Professional Advice
If you want to save money and cut energy cost in a home or residence you are living in now or if you are remodeling an older home, be sure to check with your local window contractor, SkyWindowsNJ.com. They are sure to have any type of custom windows you will need for any type of project you are doing.