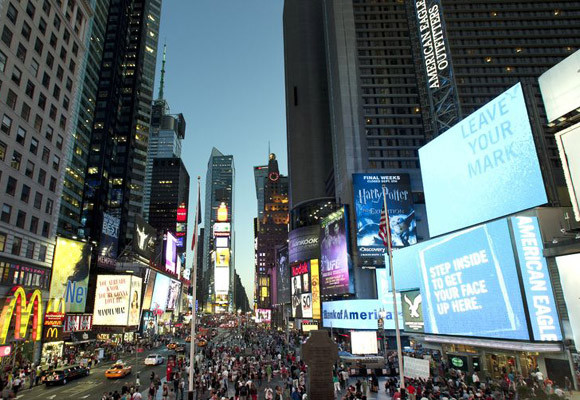 One thing that we are all aware of when it comes to attracting attention the brighter and more eye catching the better. That is no different today when we go to the mall, casinos, and even major sporting events. The first thing we notice is the big and huge as well as bright display screens that illuminate our surroundings each time we enter these places. There are several reasons why LED wall panels are used and why the user benefits from them as well. LED displays are becoming more and more popular each and every passing year. Let us take a look and see why this type of display is growing in popularity.
LED Displays Are Bright and Clear
LED wall applications are used because of the brightness and clarity they will provide for us. If you can remember the last time you attended a professional or college sporting event you can remember how bright and clear the replays would be upon the screen. You can also remember how the advertisements would draw your attention because of the way the LED screen would display the ads.
Using LED Displays in Advertising
Take a look at some of the ways that big cities are using the LED displays. Look at Times Square in New York and you will see these displays as far as the eyes can see. The Mercedes Benz Superdome is another great example of how LED lighting is used. Other place such as casinos will also use the bright output of these particular sources of light to draw your attention. Just about anywhere you go many different types of businesses are turning to LED displays and video walls to obtain a different look when it comes to getting more visual effects. Some of the television monitors as well as computer monitors use LED to provide a more appealing display.
LED Displays Are Energy Efficient
LED displays are also very energy efficient when it comes to operation. The LED displays do not use as much energy to achieve the effect they project. You will receive a brighter image while using less electricity. Another reason LED lighting sources is a good choice is the temperature at which they operate. LED displays will provide you with a cooler display that will not heat up like a projector bulb or any other type of projection that will produce a large amount of heat. This is one of the reasons the LED lightbulbs are becoming more popular. Many advertising firms are turning to LED displays to give their clients a huge choice when it comes to advertising. LED displays can be programmed to give you many different looks when it comes to lighting and graphics. The use of LED video walls and displays will only grow even more in the coming years.
Work with Your Local Contractor
If you are looking to add the extra touch to your business and what to put the message across in a unique way while saving money through cutting energy cost then LED video displays could be your answer. Be sure to contact your local contractor, SkyWindowsNJ.com, to see the many options you have to choose from.