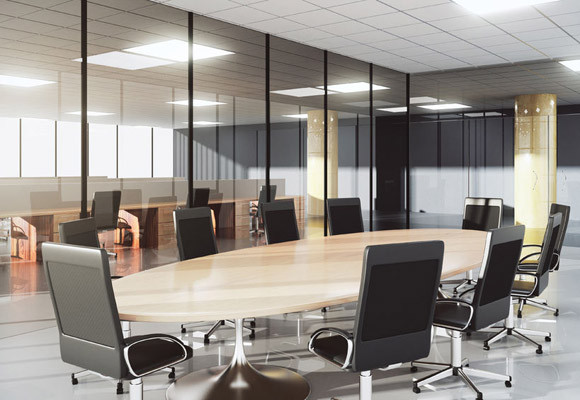 Glass partitions are becoming more and more popular today. When many businesses locate to a new building they have to remodel and reconstruct the buildings they move to so they can take advantage of the huge spaces that the building has to offer. One of the simplest and cost effective ways to accomplish this task is through the use of glass wall partitions. They will offer you several distinct advantages that your typical wall partitions will not do for you. If you are looking to add new office spaces to your building then you will want to take a few minutes to look at some of these advantages that glass partitions have for you. Here are some of the great reasons why glass walls and partitions will benefit your business.
Low Cost Way of Reshaping Your Office Space
Glass partitions offer you a low cost way of adding extra rooms for your business. You can also take advantage of glass panels that are removable. Sliding glass walls will travel along tracks to make the partitions movable so you can close them when the need for privacy arrives and then you can move them out of the way if you find the need for a more open area.
Glass Partitions Vary in Color
There are also plenty different choices when it comes to color. You may choose to have a clear glass partition but you also have the option of tinted glass for a more private option. There are also smart glass panels that are available that will go from clear to obscure by the simple flip of a switch.
Class Thickness Choice
Glass thickness is another option that you can choose from when choosing your glass wall partitions. It goes without saying if you prefer a more permanent glass partition then you would choose the thickest option. If your partitions are movable then you will choose the thinner less heavy partition.
Soundproof Option for Privacy
Glass partitions are also a great choice when you want privacy for your conversations because thicker glass will offer you a soundproof option. Today's modern glass partitions can be made completely soundproof.
Hardware Elegant Look
When you add the hardware for your doors and other parts of your partition walls you will maintain a more professional look with the different options you have available to you. The hardware choices for shelving options as well as other objects such as glass front cabinets will also add to the great look of your glass partitions.
Open Working Environment
Glass partitions will also produce a more open working environment. Your employees will not feel like they are shut off from the rest of the workforce. They are more comfortable and you will receive more production from your employees. One of the great things about glass partitions is the fact that they can be added or taken away as the needs in your business change.
If you are getting ready to expand your office space without having to purchase another building then glass partitions is the answer you are looking for. Check with your local glass contractor, SkyWindowsNJ.com, to let them put together a glass partition package for you offices today.