Protective shields, also commonly referred to as sneeze guards, are a perfect solution for retail businesses that involve interaction between a lot of people. These solutions are a great way to limit the spread of COVID-19 and make your employees, as well as your customers, feel comfortable and safe. However, when considering this option, it is extremely important to select the best materials for the purpose of ensuring the highest caliber of durability, safety, and transparency.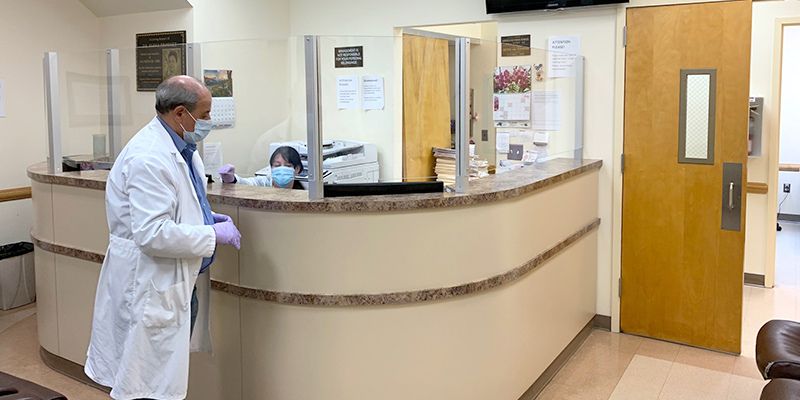 Our sneeze guards are made of high-quality acrylic. It is a transparent plastic material with incredible strength, stiffness, and optical clarity. Acrylic sheets can be easily bonded. This allows us to customize the shape of a sneeze guard according to the customer's request.
A growing number of businesses have already taken this precaution. Sneeze guards are becoming more and more relevant across all the industries. The major four benefits of installing protective shields during the coronavirus pandemic include:
Protect employees: if you have employees who are older or have underlying health conditions you have to take extra precautions. COVID-19 has the worst effects on the elderly. With the current events, it is crucial to be proactive and protect the valuable employees of your company. Even though the younger generation is not as susceptible to life-threatening complications, they also deserve to be protected from the virus.
Protect customers: your customers are as equally important as your employees. Therefore, it is vital to provide your customers with the highest level of safety and security.
Peace of mind: people are trying to avoid any contact with each other as any interaction brings a great degree of anxiety. With the presence of protective guards, greater peace of mind can be achieved when someone coughs or sneezes.
Fast installation: sneeze guards can be installed extremely easily and quickly. If your business is planning to resume operations soon, you can always schedule to have sneeze guards installed before your customers and employees start coming back.
Customization: protective shields can be of any size, shape, and design. Moreover, if the sneeze guards are damaged, they can be easily replaced to maintain the safety of both your customers and employees. Keep in mind that any holes in the shield will dramatically decrease its effectiveness.
Easy to clean: our company uses ideal materials for sneeze guards, which allows our customers to maintain them according to the latest hygiene standards. Our protective shields can be easily wiped with the most alcohol-based cleaning solutions without affecting any print on the surface.
High-quality sneeze guards produced by our company can be cleaned by following 3 simple steps: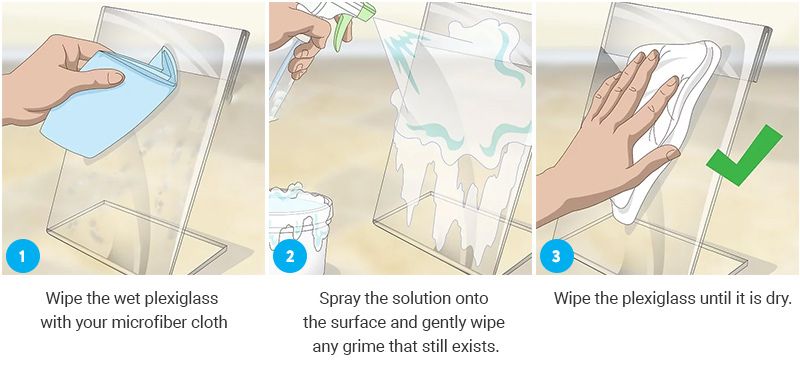 If you realize the importance of safety measures in the current world and value the health of your customers as well as your employees, do not wait any longer and contact our reputable specialist.
Sky Windows and Doors
2545 Stillwell Ave
Brooklyn, NY 11223
(718) 517-9178
(888) 759-5963
Map (Directions)