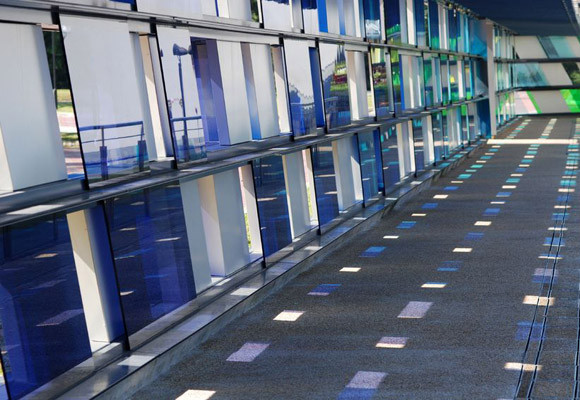 One of the options we have when we are choosing the windows for our storefronts, displays, and even in our homes is the option of choosing window tint. Window tint is available in several colors as well as the level of tint from darker to lighter tint is available to us. There are several reasons why we choose to install tinted windows. No matter if you are looking to replace your commercial storefront or retrofitting your residential glass there are several ways in which you will benefit with tinted glass. There are also a few disadvantages and we will take a look at them as well.
1. Tinted Windows Privacy
A well tinted window will make it difficult for anybody to see into your home or business. A tinted window will allow you to take advantage of your privacy without the use of drapes and window shutters. You can also use the natural lighting to your advantage but you will not have the obstruction you would normally have when you have to install blinds, drapes, and curtains.
2. Temperature
Tinted windows will tend to reflect sunlight allowing for you room temperature to remain cooler during the summer. Tinted windows will also protect your furniture from the dangerous UV rays that could fade and damage the finish on your furniture.
3. Lower Energy Bills
This goes without saying that when your rooms inside your home are protected from the harsh rays of the sun in the summer time then your energy savings will improve helping to save money. You will also benefit be able to use these energy savings to help to maintain other places in your home or business.
4. Less Effective at Night
While tinted windows help to block the sun rays during the day at night it is a different story. During the night when your interior lights are on you can see inside the rooms that have the tinted glass because the interior of the room is brighter than the outside.
5. Colder in the Winter
Your interior rooms of your home or business will remain colder in the winter weather because the tinted windows will not allow the warmth of the natural lighting from the sun to warm the room.
6. Financial Return
Even though your tinted windows may help you to cut your energy it may take some time for you to get the final return on your investment. Tinted windows are usually more expensive but eventually you will get the correct return on your investment.
Regardless of the disadvantages that have been listed you cannot go wrong with tinted windows. The advantages are far greater than the disadvantages. You will be sure to find a tinted window that will meet most of your needs. In some of glass shops they will have displays that will contain the type of tinted glass for you to choose from. Take a visit to your local glass shop and talk to your glass contractor, SkyWindowsNJ.com, to ask any questions you have pertaining to tinted glass. SkyWindowsNJ.com also provide window istallation, storefront glass installation, window replacement.