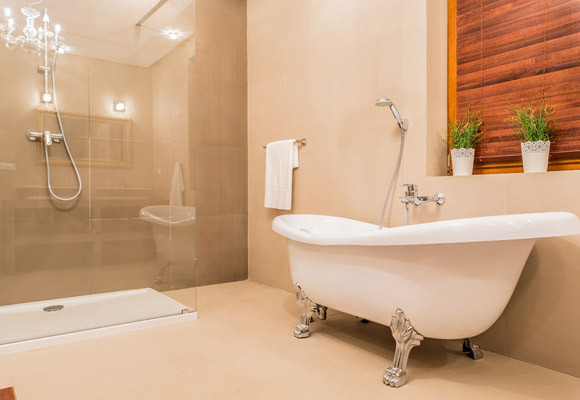 A bathroom remodeling project is one of the most common project that a homeowner will do to help add value to their home. There are several reasons why we remodel and upgrade our bathroom and change shower design. One reason is that we are a constant changing society and we always want to keep up with the latest and most modern options that are continually being offered to us. Another reason why we remodel our bathrooms is the changing situations that our lives are accustomed and exposed to. One of the biggest remodeling decisions we will have to make is to come up with a shower design that will provide us an elegant addition to our baths as well as proving the services we will need from our showers. There are some very important aspects we need to consider when we develop our new shower design. Here are a few tips that will help you to design the shower that will provide you with the needs that you have.
1. What Angles to Use in a New Shower Design?
The most common angles that are used is 90, 135, and 180 degrees. Most of the shower hardware available is designed to accommodate these angles.
2. Shower Door Support
Be sure that you have adequate support top mount the shower doors hinges and provide a stable support for the type of door you choose.
 3. Shower Curb
Most of the times it is a good idea to install a shower curb. This will keep you shower water confined to the shower area. If you install a curb be sure to angle the curb top back to the shower to keep the water in the shower. If you want you shower to be handicap accessible you will need to leave the curb out.
4. Shower Seat
Consider the location of your shower seat and make sure that it is also installed with just enough of a slope to keep water from puddling up on your seat.
5. Glass Door Panel Width
Keep in mind that a glass shower door will need a 4 ½" panel to mount the shower door and hardware too. The minimum width of the shower door should be at least 22" while the maximum should be 36" wide.
6. Shower Location
To minimize the possibility of leaks in your shower you will need position your shower heads towards tiled walls or fixed panels. This will eliminate any water from entering behind your shower walls or through the doors.
7. Shower Doors Swing Direction
Building code requirements require all hinged shower doors be hinged to open to the outside.
These are a few considerations that should be given a lot of thought when designing your new shower. Feel free to consult your local contractor, SkyWindowsNJ.com. Each one of these considerations should be studied while you are designing your shower to prevent any problems that may arise after construction. By following these few guidelines you will be sure to get a shower design that will be up to code and can be used safely for years to come.