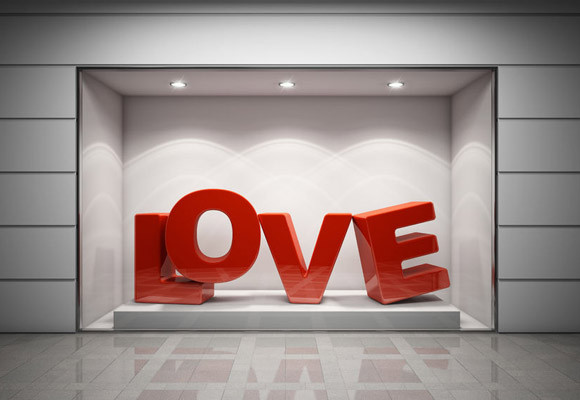 If you are considering building a new storefront or replacing the storefront glass in your old frame there are several choices available to you when it comes to the type of glass you can use. Unlike the days in the past where your only option was to choose clear glass as a storefront glass there are ways to add appeal to your business while saving energy and cutting cost at the same time. To help you make the decision of which glass is better for your storefront we will take a short look at what type of storefront glass is there for your choice.
Storefront Glass – Clear Glass
This is the most common glass that has been used in the past. If you have a storefront that is used to display a lot of your items and is constantly changing and decorating with seasonal displays clear storefront glass is probably the route you need to go. Clear storefront glass is also available from ¼" to ½" thicknesses.
Tinted Glass
Tinted glass is glass that has a tinted film to help to filter the sunlight to help your inside area remain cooler and also a little darker because of the tint. Tinted glass can also be used for privacy and security. There are several different colors available for your choice of tinted applications.
Stained Glass
Most of the time when we think of stained glass the first thing that comes to our minds is a church building. Bars and restaurants are known to use stained glass in their windows and storefront  applications. Stained glass is available in just about any color you can imagine. If you want to add a personal touch that will stand out and draw attention to your business stained glass is the way to go.
Security Glass
This type of glass is becoming a very popular choice for storefront applications. Many pawn shops use this type of glass because if the resistance to shattering. This glass is laminated together with an interior film that will hold the glass together when busted and will prevent any type of entry through a busted window. When these windows are busted they will have a spider web effect instead of shattering in many small pieces.
Tempered Glass
Tempered glass is another type of safety glass that is used in storefront design today. It is treated with a chemical and thermal application that helps to increase the strength of the glass. This glass will break into chunks and not into larger pieces that could become dangerous. This is the type of glass that is most commonly used in automobile applications.
Frosted Glass
Frosted glass is much like tented glass but it will give you a more private feel. If you have the need for light such as in office buildings you will get filtered light that will give you a natural light feel while having the privacy you will need.
As you can see there are several different glass options for you to choose from to obtain a unique and personal touch for your business, if you consult your local contractor, SkyWindowsNJ.com. They also provide, window replacement brooklyn, storefront glass installation brooklyn.