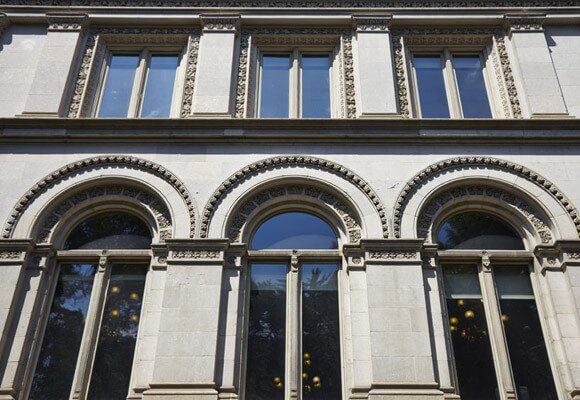 If you live in an older home and are looking to remodel or upgrade your home the windows of the home are usually the first place that someone looks at to replace. If you live in an older home this may be the only true upgrade that will need to take place. Some of the older homes have leaking single pane windows that will allow unwanted heat to enter the home during the summer and much wanted heat to escape during the winter. Retrofitting windows for your home can be accomplished in much easier fashion with the techniques that have been developed. We will look at some of the advantages that will benefit you if you decide to replace the windows in your home with retrofit windows.
Retrofit Windows Are the Best Choice for Older Homes
A lot of the older homes have windows that are not your standard sizes. If you want to replace the windows that are not standard these window opening can be matched with retrofit windows that are custom made to fit these openings. In some cases, windows have been hung behind bricks that cannot be removed. These frames have to be destroyed to be removed. After the frames have been removed a measurement can be taken at the window openings between the bricks. These custom windows are easily installed back in the brick opening to provide a great airtight fit. Making sure that replacement windows are installed into the openings in the correct way is very crucial. It doesn't matter how well the window is constructed, what matters is window installation.
Why Retrofitting Windows Is Saving Money
One of the main reasons why we want to upgrade the windows of a home is for saving money. Saving energy and cutting heating and cooling cost is the best way to save money. In most of the older homes you will find single pane glass windows. These single panes windows will allow for temperature changes in the home through convection. In a lot of cases these single panes are installed with caulking or spackling that become brittle and crack with time.
Insulated Glass Windows
With retrofit windows, insulated glass panels are used to replace the single pane windows. These insulated glass panels can be constructed for any window size. Insulated glass windows are available with tinted glass as well. Check with your local glass contractor to see the several different types of insulated windows that are available to you.
Materials for Custom Retrofit Windows
Custom retrofit windows are also available in several popular materials. Aluminum windows were among the most popular when the construction of custom windows was first introduced. Several different colors and finishes were available to choose from. Today one of the most popular choice of building materials to use for these windows is vinyl. Vinyl is a long lasting, low maintenance material available in several different colors. Vinyl replacement windows are very popular when it comes to choosing custom and retrofit windows. If you are considering to replace your windows and you need custom windows constructed, your local contractor, SkyWindowsNJ.com, will be glad to work with you to see which types of windows are best for you.