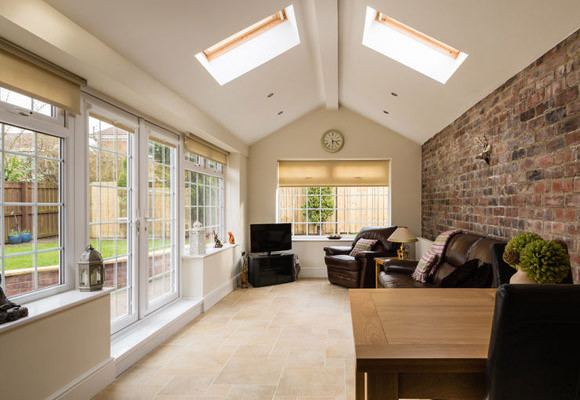 There is a great way to add a room to your home but still receive the open feeling that you get from an open porch or patio. A glass porch enclosure will help provide an area for you and your family to hang out all year long. There are many ways that a family can benefit from when they add a glass option to their outdoor room or patio. There are many different combinations of glass walls as well as glass doors options to help you create the most unique and pleasant room in the house. We will look at some of the great advantages you will receive when you decide to create your own glass porch enclosure.
Enjoy Natural Light with Glass Porch Enclosure
A glass porch enclosure will offer you the opportunity to take advantage of the natural lighting we have available to us at just about any time day or night no matter what season of the year it is. On a cold winter day you can enjoy the warmth that the sun will provide. You can sit outside in your glass porch enclosure while it is crisp and cold and enjoy this natural warmth. You can also take advantage of a glass porch enclosure during the summer by sitting in a conditioned location while enjoying the outdoors. Another great option that you could consider is the addition of sliding glass walls that can be slid open when the weather provides you with the opportunity to do so and can be closed to protect you when needed.
Great Appeal and Classy Look
Over the years glass porch enclosures have gained popularity for many reasons. Glass porch enclosure is a very cost effective way to add a touch of beauty and class to any home. A closed in porch will provide a feel like no other room in your home. You can create any type of environment to meet any type of entertaining needs as well as family comfort when you have those family holiday gatherings. Your room will have a great appeal to all of your guests a well as family.
Low Maintenance Cost
Unlike any other building materials glass will provide you a lifetime of performance without the common upkeep that is needed with traditional materials. You will not have to worry about repainting and the regular maintenance that traditional construction methods will require. Glass will give year after year service without the deteriorating circumstances we face from the other most common materials such as wood and steel.
Glass Porch Enclosure Adds Value to Your Home
As you consider the cost of adding a glass porch enclosure to your home you will find that the cost is a little more than you would find in any other construction project. With the great advantage that glass will provide for you the cost will be well worth the price. The value of your home will increase when you add this great option. We all know how important it is for the equity in our homes to grow. We all deserve to have a place we can retreat to when we need some serious downtime!
If you decide to upgrade your house with a new glass porch enclosure, contact your local contractor, SkyWindowsNJ.com, they also provide, glass doors installation, glass partitions installation.