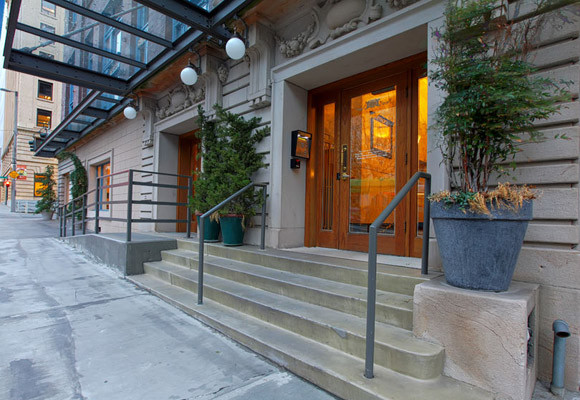 Curb appeal is a very important factor at home or in your business. You want to make the best impression you can to the public. We know that a great curb appeal at home will let people know how proud you are of your home. Curb appeal for your business is even more important because you want to make the best impression you can to attract customers. The more customers you attract the more successful your business will be. There are several different options that you can choose from when you are wanting to obtain the best curb appeal you can to attract the most customers.
Entrance Ways
There are several types of storefront doors you can consider for the entrance ways to your business. You know that most of the entrance ways are operated by detection eyes that will open the door automatically. There are several different styles for you to choose from for your door choice. You have the glass door type that will have a frame that includes a full length glass. Another option that is very popular is a half frame that includes a half glass option. In any one of these choices you also have the option to add a logo to the door by etching the glass or attaching decals.
Canopies
This is a great choice because you want to provide protection from the harsh elements such as sunshine and rain. A canopy will proved shelter under all types of weather conditions. There are glass canopy options that look great and will last you forever. Another great canopy option is a lightweight frame that is covered with a canopy material. Either of these options you choose can be customized to your choice of color as well as adding custom designed company logos.
Storefront Displays
We have all heard the term window shopping. At some time in our lives you will remember the time that you stepped up to a window display to admire a great storefront display. The storefront design is probably the most important option you have to choose from when it comes to attracting customers. A well decorated storefront will draw in customers from everywhere. Be sure to consider this option when you are designing your storefront and choosing your storefront glass. This is where you can display most of the best offers from your business.
Discuss Your Curb Appeal Options with Our Specialists
If you are looking to add to your storefront to improve your curb appeal these are some great options to consider. Take the time to plan and design what you are looking for. After you have the ideas you need it is time to talk to your local contractor so he can show you the many options you have to choose from. Consult your contractor, SkyWindowsNJ.com, to share your curb appeal ideas and they will be glad to put together a plan that will soon have your business growing in no time at all. After all what made you make up your mind and determine where you do your shopping and browsing!