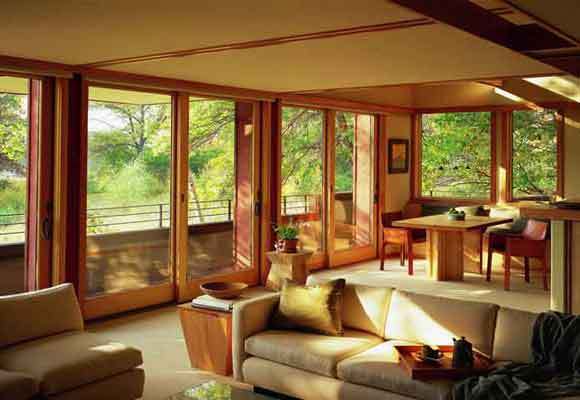 Window replacement can be one of the most expensive projects that you will endure regardless of the type of construction you are participating in. Perhaps you are remodeling an older home and you want to keep the look as close to original as you can. You may also be refurbishing an old factory or workshop and also want to keep the integrity of the surroundings where you are located. No matter what type of construction project you are involved with there are several considerations that should be given a lot of thought. These considerations will play a huge part in the future of your building. Window replacement is a huge investment and you want to get as much in return out of your investment as possible.
Window Frame and Sash Materials
The materials you choose for your window replacement frames and sashes could be the most important decision that you will make when you decide to replace your windows. Your window frame and sashes are the determining factor as top how long your windows will last. We now that the glass part of your windows will always be there. It is the part that holds the glass that is the important part. We will take a look at the different materials that the frames and sashes are made from.
Wooden Replacement Frames
For many years wood window frames have been the staple of window construction. The biggest drawback from wooden windows is the amount of maintenance that is involved to keep them in good condition. One advantage of wooden frames is the amount of heat loss or gain you will have through convection. There is almost no convection with wooden windows. But the amount of maintenance is huge. In a lot of your wooden windows the panes or held in place with spackling that will need be checked and replaced on a regular basis. Also frequent painting is needed to protect your wooden window frames.
Aluminum Replacement Frames
Theses are lightweight metal frames that will last for a long time. Aluminum frames come in a variety of colors and the windows are placed into the frame at the factory. No spackling is required but when these frames are installed you do have a more permanent installation. These metals frames also are known to have more convection than your wooden frames but the long lasting aluminum frames will make up for this with the less maintenance that is involved.
Vinyl Replacement Frames
These frames are somewhat more expensive but the low maintenance and low convection will also make these windows a great choice. They can also be made to retrofit almost any opening that you may have for a window. These frames are also available in a huge variety of colors and can be made to fit any type of building and surroundings you may have.
Vinyl Covered Wooden Windows
This is a great choice for a window frame if you want the type of window that will give you a great choice for a long lasting window without losing the older look or retro look you want to obtain. These windows are wooden frame windows that are covered on the outside with vinyl while leaving you with the wooden treatment on the inside. These frames are also very low in convection. Maintenance is also kept to a minimum.
Regardless of the choice you choose for your window replacement project be sure to check with your local window contractor to see what they have to offer and see if they are able to custom fit and to work with you to obtain the look and styles you are looking for.