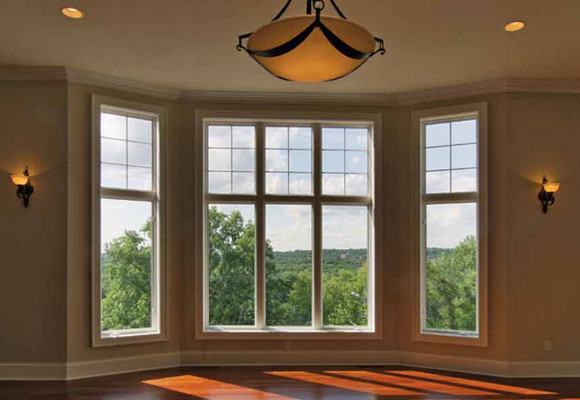 Vinyl construction materials have been developed and improved over recent years to make them one of the most common choices of building materials for construction today. Improvements have been made in the structural strength as well as the offering of many different patterns as well as colors for the owner to choose from. One of the biggest areas of growth for vinyl construction is through the advancement of vinyl windows. There are several important factors that make vinyl windows of today a great choice for window installation new york city as well as energy conservation. These factors will save you money and make vinyl windows brooklyn a great investment for any construction project.
Vinyl Windows Brooklyn – Long Term Investment and Energy Savings
One of the biggest advantages that the vinyl windows of today will bring you is the long lasting and energy saving material that vinyl is known for. Vinyl windows brooklyn are retrofitted with insulated window panels that will cut down on heat loss and gain. These insulated panels are available to you in several different type. Some are gas filled and some of these insulated panels are fitted with low e films to help protect against ultra violet rays. You will also not have the heat loss and gain through convection that you will have with your metal frame windows such as aluminum.
Vinyl Windows Brooklyn – Durability
Vinyl will not also rot like your wooden windows will over time. Wooden windows look great but they also work loose at the joints over time causing you to maintain them by painting and caulking the windows from time to time. Vinyl windows brooklyn will not need the frequent maintenance that other types of windows require.
Vinyl Windows Brooklyn –  Custom Made and Retrofit Option
One of the great things about vinyl window construction is the contractor's ability to fit any type and size of window or door opening that you may have. This is especially the case if you are trying to retrofit windows into an older home that will require the window openings to be measured and then a custom window made to the measurement of the openings allowing for a custom fit. This could also work well with new construction in some cases where a standard windows size will not work. After the vinyl window frame is made you can insert the insulated panel of your choice that was made to fit the vinyl window frame. Vinyl windows brooklyn can be made to fit many types of opening that require fixed window panels such as bathroom windows. These fixed window panels can be fitted with stain glass panel as well as obscured panels for your privacy.
Consult with Your Contractor
Before you decide to go with standard aluminum windows brooklyn do your research and talk to your local window contractor, SkyWindows NJ.com, to see the many money saving options that vinyl windows brooklyn can provide you. You can rest assured that the money you invest in vinyl windows will be money saved for years to come. Consider vinyl windows brooklyn in any type construction project that you may have going now or planning to do in the future.
SkyWindows NJ.com provide as well, window replacement new york, door installation queens ny, custom shower doors brooklyn.