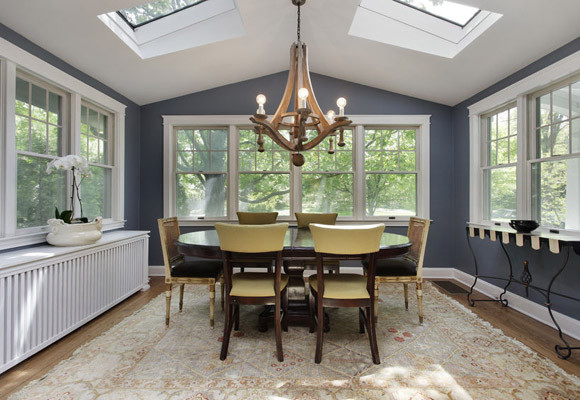 Windows have become a very important part of any type of construction project from residential to commercial. No matter if you are undergoing a new construction project are if you are remodeling or upgrading a home or building the window installation nj choices you make will make the difference is saving energy and cutting energy cost. There are several things that need to be considered when you make your window installation decision. In the next few paragraphs we will take a look at some of most important aspects when it comes to windows. Window replacement, upgrade as well as new window installation nj can be costly and the only way to make sure you receive a return on your investment is to make the right window installation decisions.
Window Installation NJ: Windows Types
Windows come in a huge variety of types and styles. The most common window is a window that will open up and down vertically. I am sure that most of us are familiar with this type of window. Some of the vertical windows can be tilted in towards the inside to aid in cleaning the windows. Horizontal sliding windows are also available for you to use in certain design situations. There are bay windows and casement windows that will serve a special purpose as well. Bay window options are very popular when they are used as a sitting area. Some smaller bay windows are also used for plant windows as well. There are many types of windows that are available to you for just about any type of window installation need you may come across during your construction project. Check with your local window installation nj contractor, SkyWindowsNJ.com, if you have a special need for any type of window.
Window Materials: Wood, Aluminium, Vinyl
There have been many improvements made when it comes to deciding what materials to use for our window projects. In the older time the only windows that were available to us was wooden windows. Wooden windows always needed to be maintained to keep them in working order. The panes in these windows were single pane glass that were broken and needed to be replaced quite often. It took proper window installation techniques so these windows were repaired the right way. Today's windows are more expensive but they are made of materials that will last a long time. One of the most common materials used today is aluminium. It is a light weight and low maintenance material that will not require the regular upkeep that a wooden window will need. Another very popular material for windows today is vinyl. These windows are the best when it comes to long lasting windows. Vinyl will withstand the elements very well and is available to you in some popular color choices.
Window Sizes: From Standard to Custom-Made
Most of the windows that are available to you today are available in many standard and common sizes. You will need to check with your local window provider so he can tell you the rough opening size of the many common sizes of windows. Windows can also be constructed and retrofitted for any type of custom window need you may have. Check with your local window installation nj contactor, SkyWindowsNJ.com to see if they can make a custom fit window for your need.