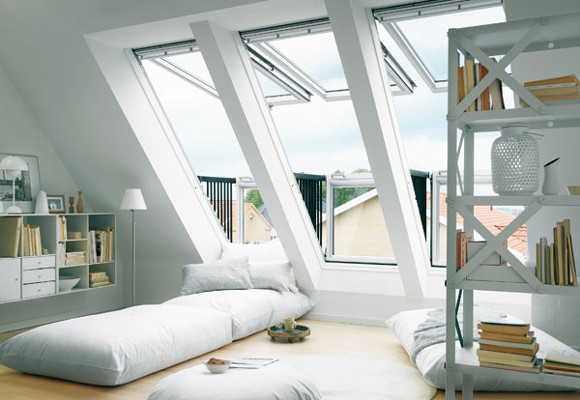 There are ways to design a new home and conserve energy by taking advantage of the things that nature provides for us. Knowing which direction the sun comes up and how much sun your home is exposed to each day will be a great benefit for window placement.  Issues such as window and door location can help you use some of these advantages. Living in the southern part of Louisiana we have a lot of sunlight during the summer. My home is facing south to take full advantage of the sunlight during the winter months. Just using what nature gives us is a great way to save money.
Window Placement for the Sun
You want to make sure the largest windows in your home are facing the direction you get the best benefit from. If you have more cold days than the warm ones you would want to design your home to let the heat from the sun heat your house during the day. You would draw the blinds during the day to let as much sunshine as you can in to help warm you home. The natural lighting that lights up your home on the cold winter day is also soothing to the soul. In the summer time you would want to cover these windows with blinds to help keep the heat out. This would be a great place to consider a large insulated plate operating glass window. Also consider a large tinted window to shade the light on warmer days. Your local glass contractor can show you all the options available for you for a custom fit insulated plate glass window.
Window Placement for the Wind
There is nothing like the fragrance of fresh air moving through your home. If you are fortunate enough to live in the country taking advantage of the wind is a great option you have. The late autumn months when we start to get the early cold fronts moving through is a prime opportunity to open your north facing windows to let the fresh cool air move in and out of your home. I always recommend windows that open in some way. I strongly recommend against fixed pane windows or picture windows. If your power ever goes out being able to open and close your windows could be a great option.
Consider the Types of Windows
If you are designing a new home or adding rooms to the house you already have to be sure to consider a huge factor such as window placement. Be sure to consider the types of windows to use also. Always consider windows that operate rather than fixed pane windows. Use insulated glazing to your advantage. There are also several types of insulated windows on the market. Windows can be custom made to accommodate for any construction needs that may arise in new construction or remodeling. Your local glass contractor will show you all the options available to you if you are considering custom windows.