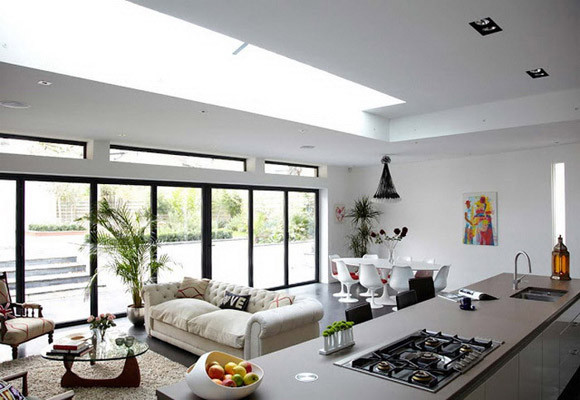 Window replacement will most of the time have a long payback period. This period can be cut way shorter if your home or building is well insulated and your air conditioning system is efficient. But replacing your windows could be the best next logical step you can take to improve the energy efficiency of your building.
The most important thing you need to consider when you decide to replace the windows is sizing your window correctly. This may involve removing some of the existing casings and or drilling holes in the window frame to locate the rough opening or framing boundaries. This information is very important when determining the size of your windows. After determining which windows you need to replace and the size of your windows there are several installation options you can consider.
Installation Options for Window Replacement
There are three very common options for you when installing new windows. The option you choose will be determined by the circumstance you will discover as you search your building for options.
Installing a custom sized window inside an existing frame. This is often done when replacing double hung wooden windows that usually are single pane. These windows are usually replaced with vinyl or aluminum insulated windows.
Installing a custom sized window inside an existing rough opening. This is one of the most recently used options.
Installing a standard sized window in a resized rough opening. This is usually the most expensive option. This option is usually more expensive because of the framing replacement you will have to construct. Also there will be an extra expense when you replace the exterior that has been damaged while you were replacing your windows.
Installing a window in an old window frame is usually the cheapest method but more than likely if the window frame is damaged so is the framing for the window opening. This option only should be used if the framing is inspected and is good condition. Using the original rough opening will also save the original materials so your building may be refurbished as close to original as possible. Rough openings are most of the time about 1 ½" to 2" larger than the window frame. Care must be taken to properly shim the new windows for structural strength as well as sealing the frames to prevent any type of air leakage.
Window Replacement as a Solution to Durability Issues
The main reason that we replace things around our home is for durability issues. We want the things we do and replace to last for a long time. Especially if you undertake a project as big as window replacement. Vinyl, metal, and fiberglass classify as low maintenance. Window replacement often involves repairing damage that has occurred over a period of time. We also want to make sure that we only have to take this task on only one time. Regardless of which type of windows we choose care must be taken to make all of the openings around our windows water proof. This is another reason why you will want to leave this type of project to the professionals. Your window contractor will know how to flash around your window openings to prevent future water damage. The rest of the window perimeter should be sealed with a silicone or caulk to prevent water damage as well as stopping air leaks. Be sure to consult with your local window contractor so he can explain every step you will need to take before you start any type of remodeling or new construction project.