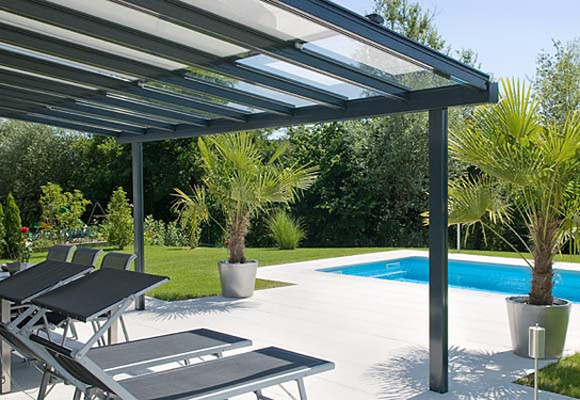 Glass Canopy in Modern Architecture
The development of modern glass construction techniques of today have been responsible for some awesome displays of architecture. Acrylic glass is being used all over the world to help design some of the great looking displays of construction that you will ever see. Glass canopies are used in just about every way that you can imagine. If you attend some of today's aquarium exhibits you will see how awesome some of these developments are. Drive up to some of the new construction of schools, churches, and malls you will also see how glass canopies have been developed to produce some great displays of modern day architecture. Glass canopies have provided a way to change the way building look and also a long lasting and maintenance free choice for many buildings today.
Benefits of Glass Canopy Construction
Without the use and development of acrylic glass you would not have the advantage of glass canopies. The biggest advantage of glass canopies is the lifetime construction you will accomplish. You will have a build it and forget aspect that comes along with the glass and aluminum construction. Acrylic glass will never develop rot under any condition. The aluminum frames used in construction will be there for the lifetime of your project. This type of glass will also stand up under a lot of weather circumstances that typical glass will not. If you live in an area where you are threatened with high winds and possible hail you will not have to worry about your glass being damaged and cracked under extreme circumstances. The construction techniques such as glazing and gasket usage will also provide you with long lasting airtight seals.
Design Aspects
Today's architectures will provide you with some of the open minded and unusual construction designs that you will ever see. With the development of acrylic glass that can be molded and cut to almost any design you can imagine this glass can be adopted to almost any size and shape imaginable. Anything from dome development to almost any geometric design you can imagine can be developed with use of computer programs as well as modern machinery that is being used in today's construction. Glass canopies can also be constructed to fit any type of surroundings to blend in with the landscape around. A variety of colors are also available to choose from for the frame and especially the glass. This is what makes glass canopy for commercial buildings construction so special. No matter how big or small your glass canopy construction needs are they can be built to suit your every need.
Seek Professional Advice
Before you decide on the final design of your glass canopy you should take a browse around your area to see the techniques and design that is in your area. This will help you to see how versatile glass canopies are. Whatever your need may be your local contractor can help you design your own special and unique glass canopy. So go ahead and let your imagination flow and design your own piece of modern engineering.